STEP : 1 - Start Designing Using Templates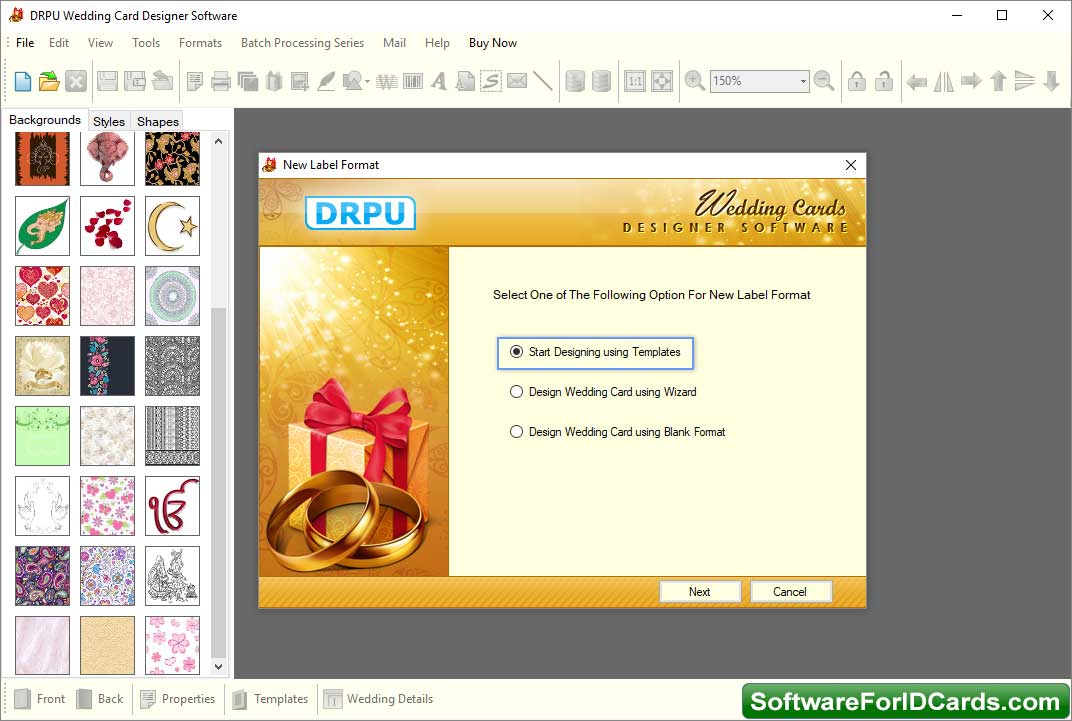 Choose any one option among Template, Wizard and Blank format to design your wedding card.
STEP : 2 - Select Background, samples, color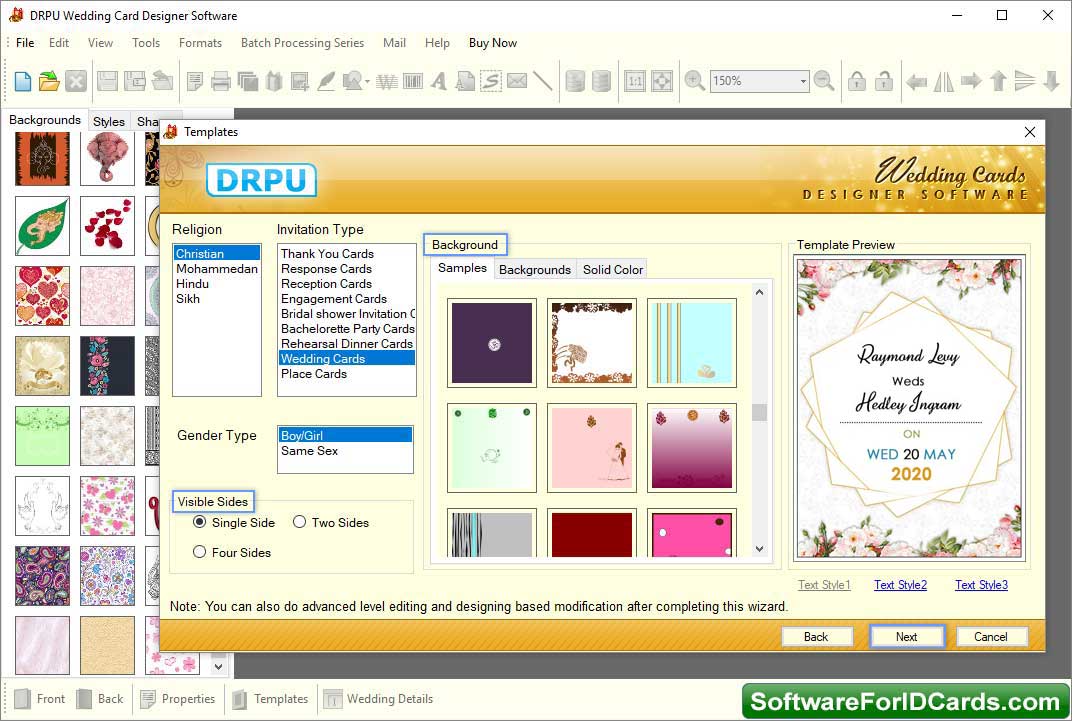 From this Template you can choose background, Invitation Type, Religion and other details.
STEP : 3 - Fill Invitation card details
Fill invitation card details like message, wedding date, time, additional information etc as per need.
STEP : 4 - Designed Wedding Card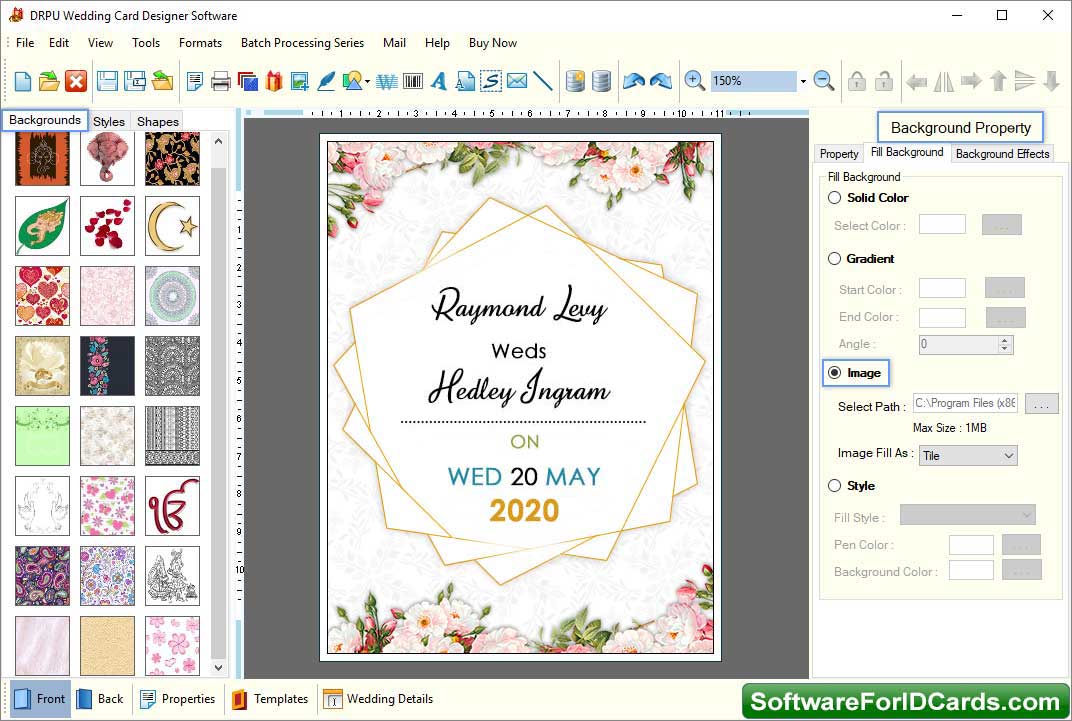 You can see your designed wedding card.
STEP : 5 - Set Print Format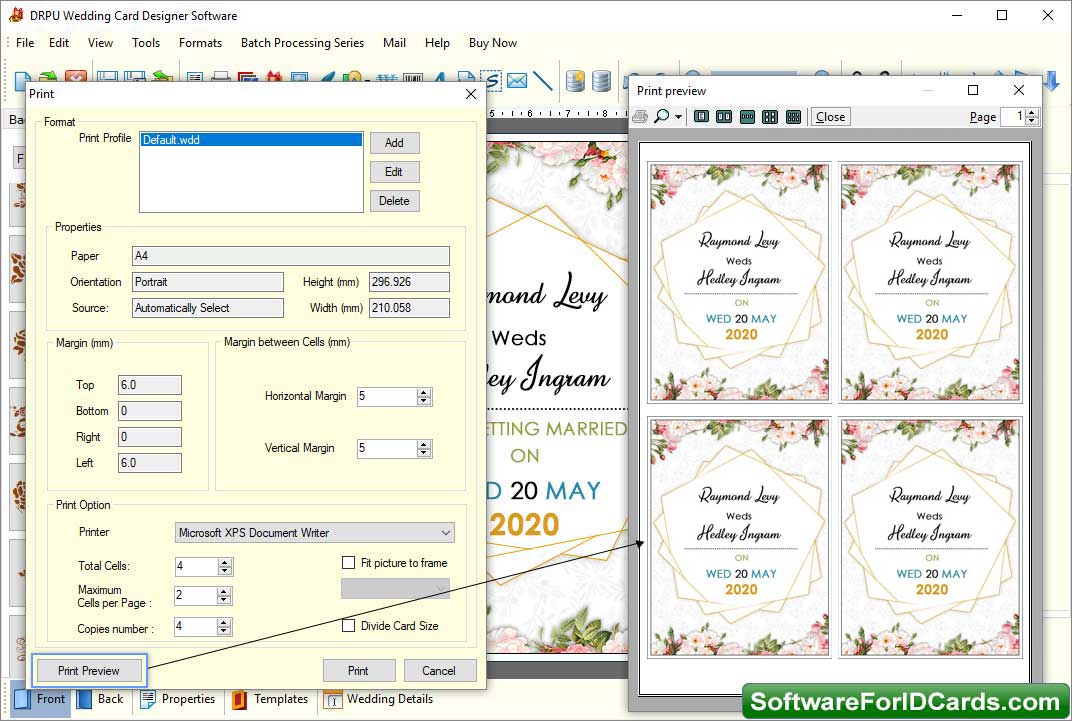 To print the designed wedding card check print preview as shown in fig.