STEP : 1 - Create ID Card using Wizard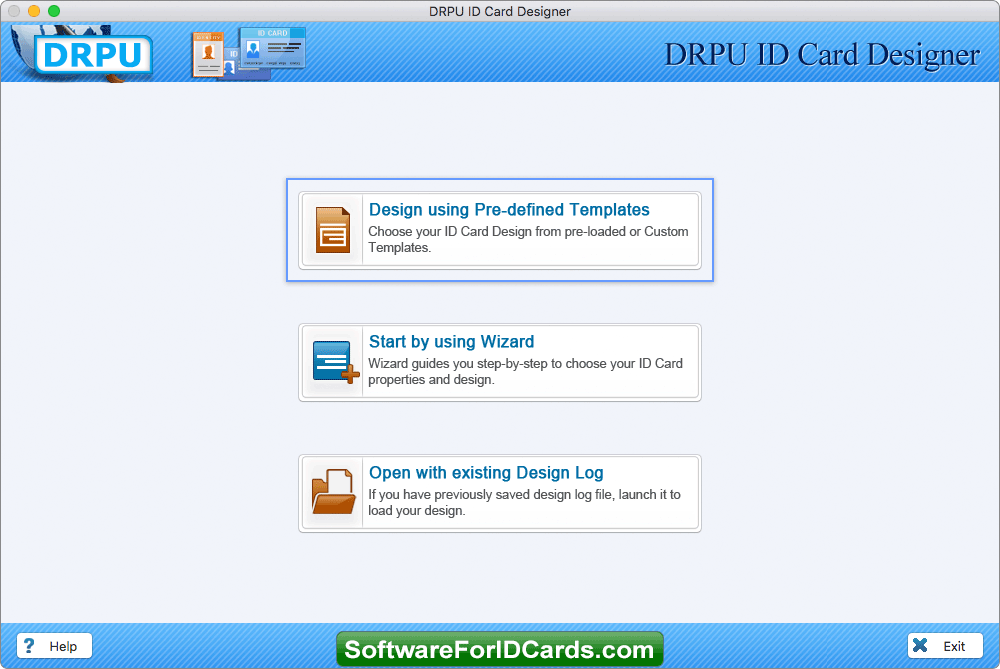 Software has three modules, choose any one to design ID cards. Here we have selected 'Start by using Wizard' for demonstration purpose and then specify card information in next screen.
STEP : 2 - Fill User Profile Information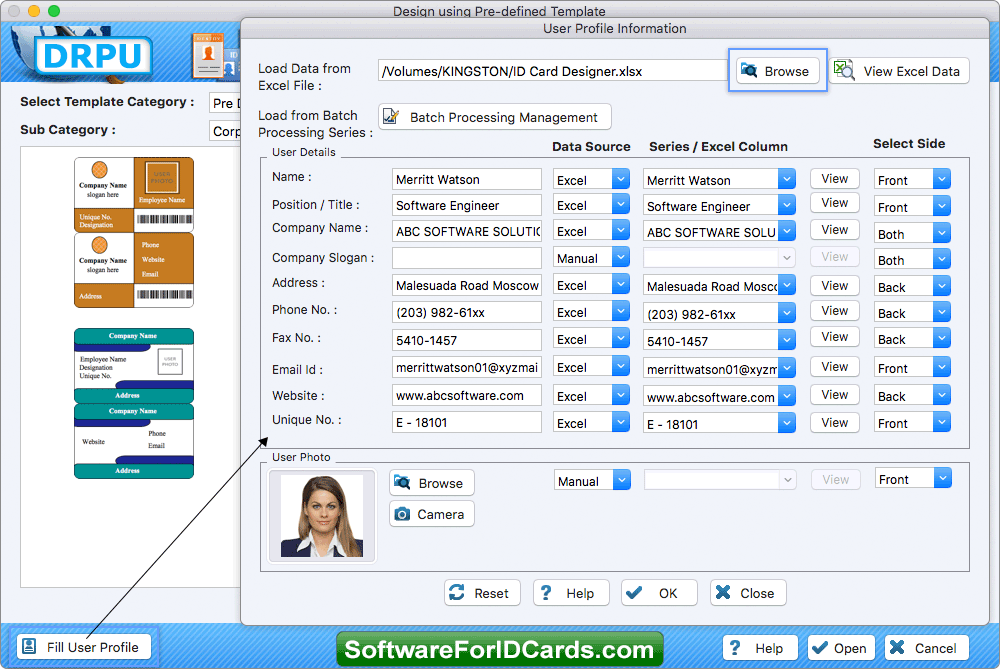 To add user information on ID cards, browse excel file data. Select Data Source, Series/Excel Column, Select Sides and click OK button to continue.
STEP : 3 - Add barcode on ID card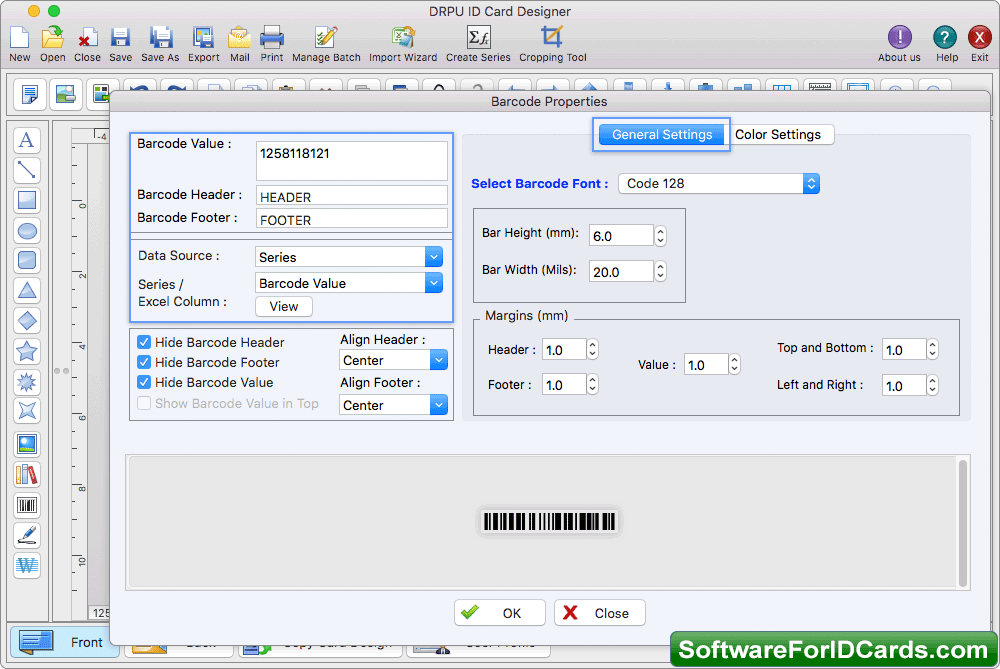 Software provides option to add barcode, signature, images, symbols, watermark and text on ID cards. Double click on barcode to fill barcode properties.
STEP : 4 - Print your designed ID Cards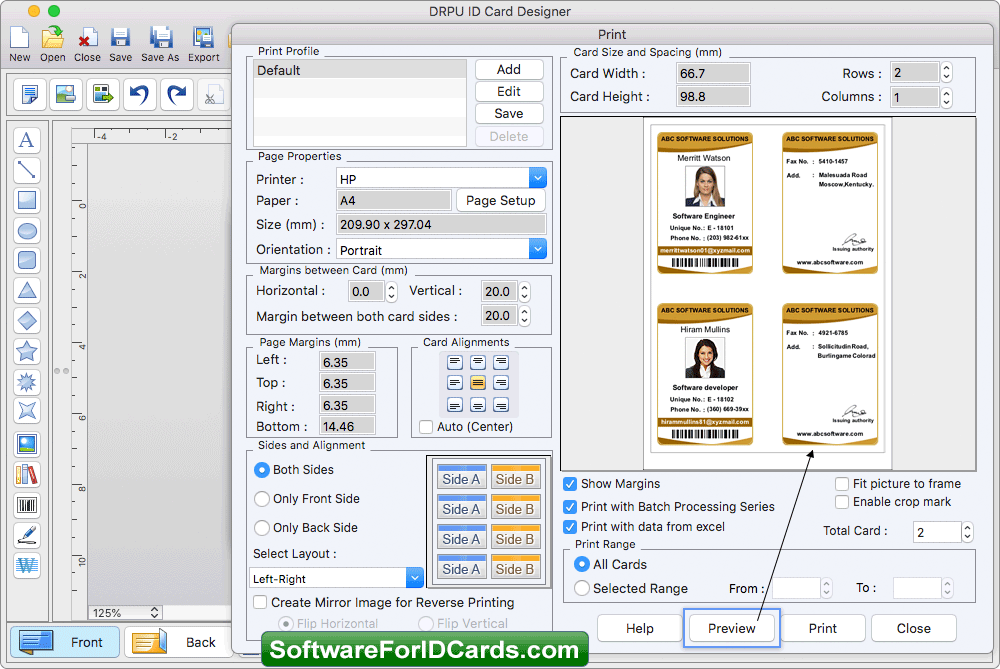 To print your designed id cards select Print option and set print settings. Adjust Page Properties, Card Size and Spacing, Margins between Card, Page Margins, Card Alignments, Sides and Alignment, Select Layout and Click on Print button. To see the preview of ID cards, click on Preview button.