STEP : 1 - Choose any one module to create multiple ID cards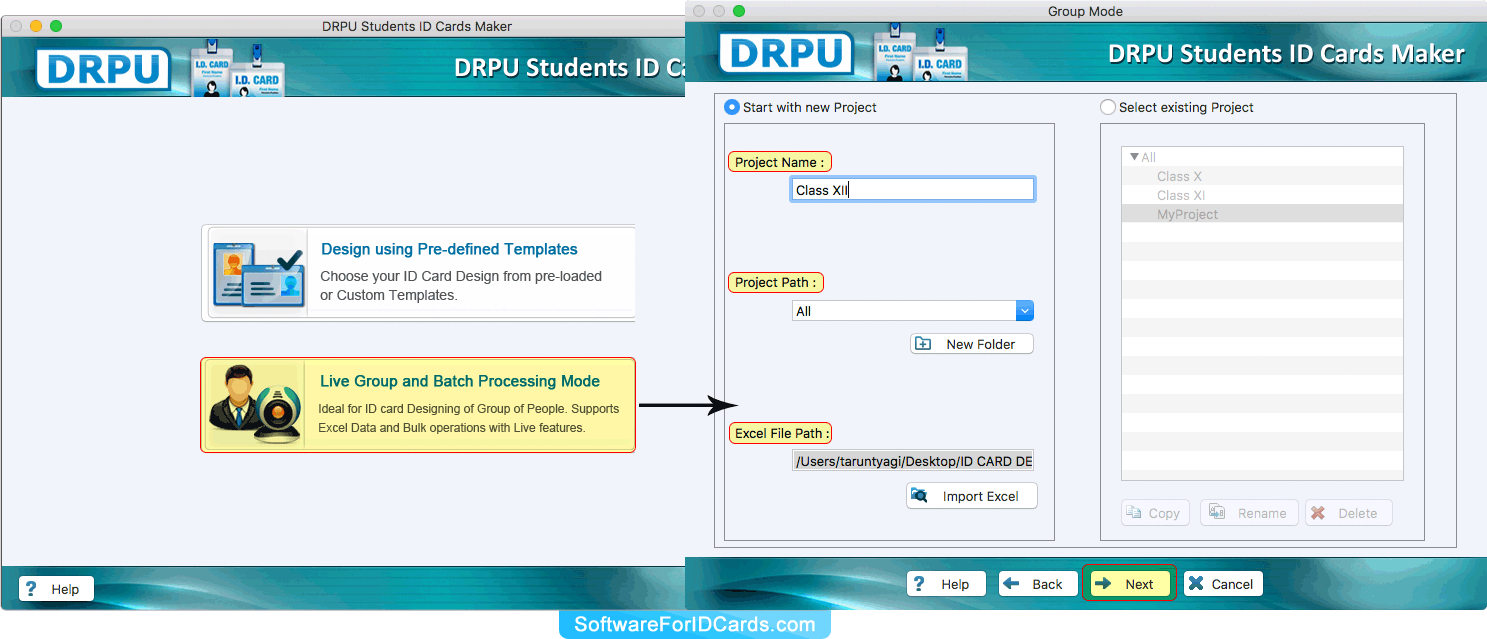 Software provides two modules to create student ID cards, choose any one module. Here we have selected Live Group and Batch Processing Mode for demonstration purpose and then Start with new Project.
STEP : 2 - Choose any one pre-defined ID card design template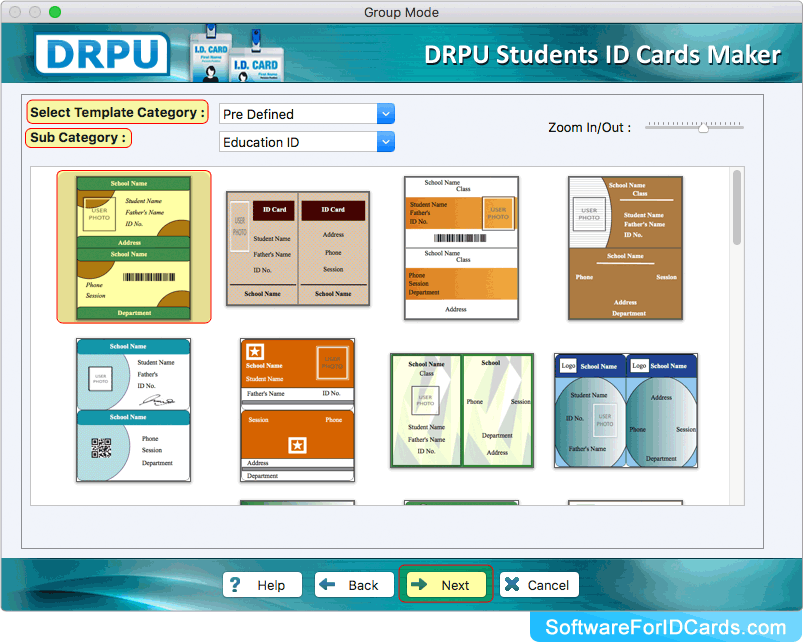 Software provides various pre-defined ID card design samples, choose any one template and click Next button.
STEP : 3 - Select Excel Column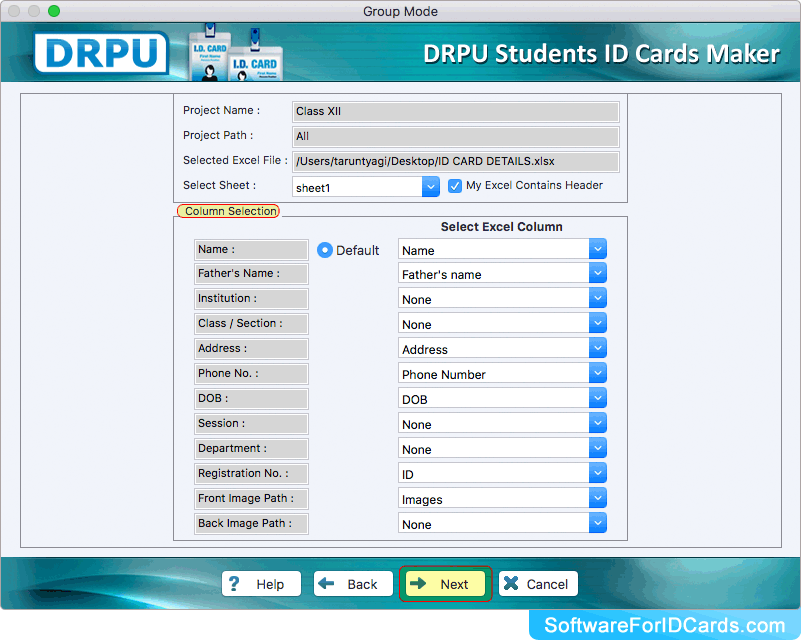 Select Excel Column for their respective ID card fields and click Next button to continue.
STEP : 4 - Design student ID Cards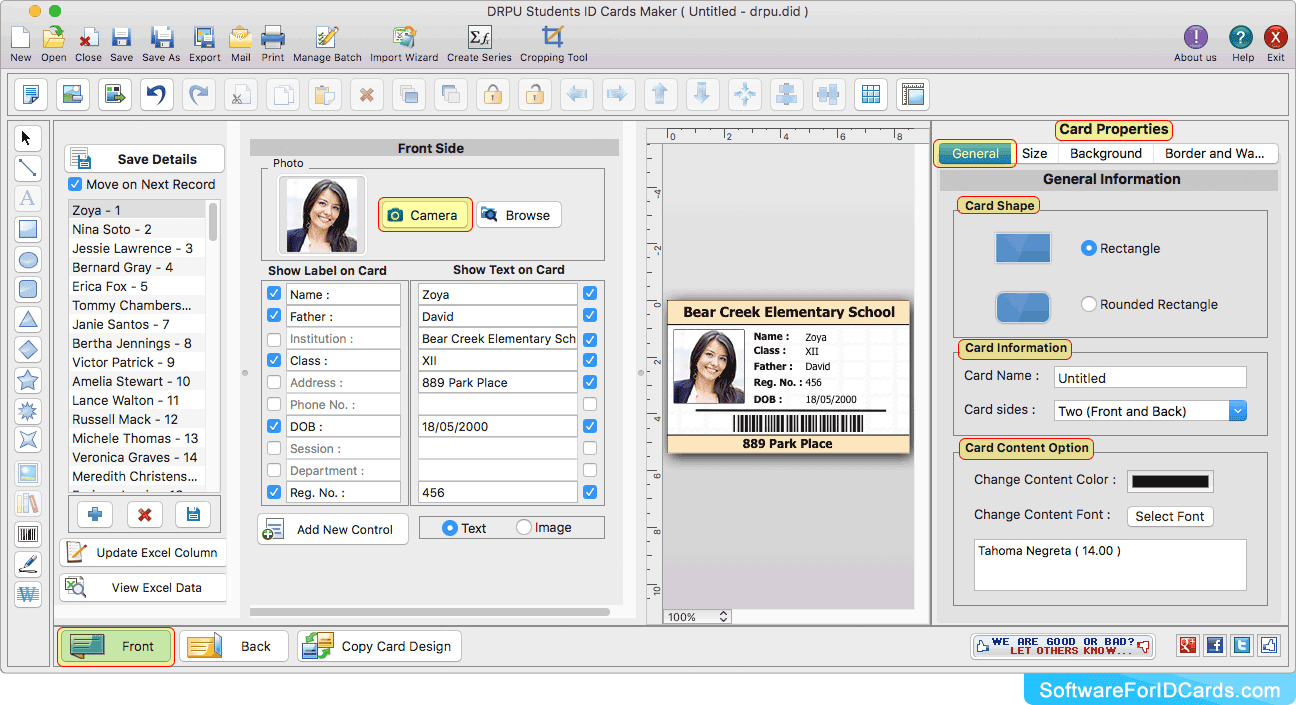 Now you can design or modify student ID cards according to your requirement using various advanced features available in software.
STEP : 4 - Print multiple student ID Cards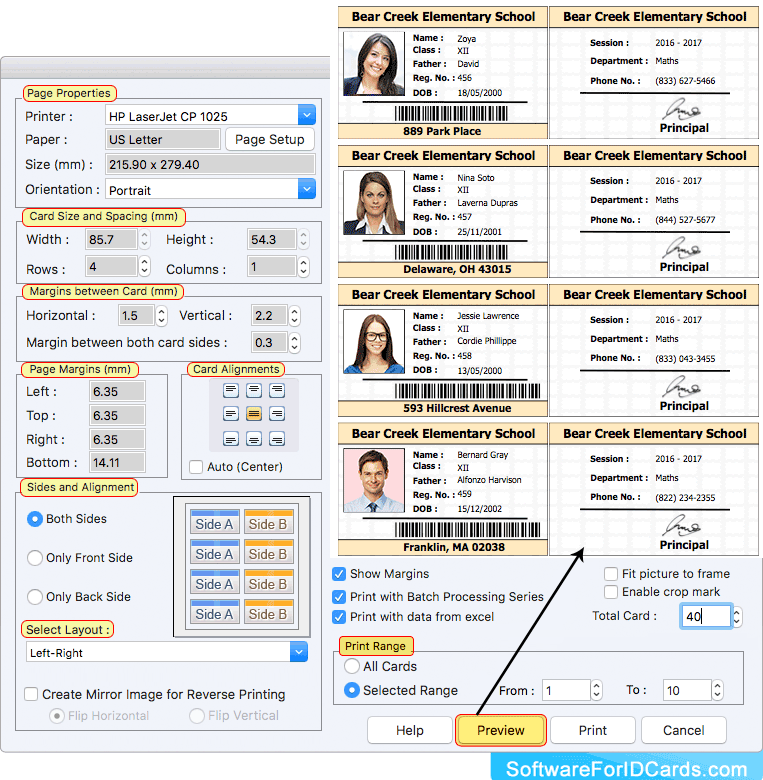 Fill various print properties and click on Print button to print your designed student ID cards. To see the preview of ID cards, click on Preview button.